Signed up! And now what happens?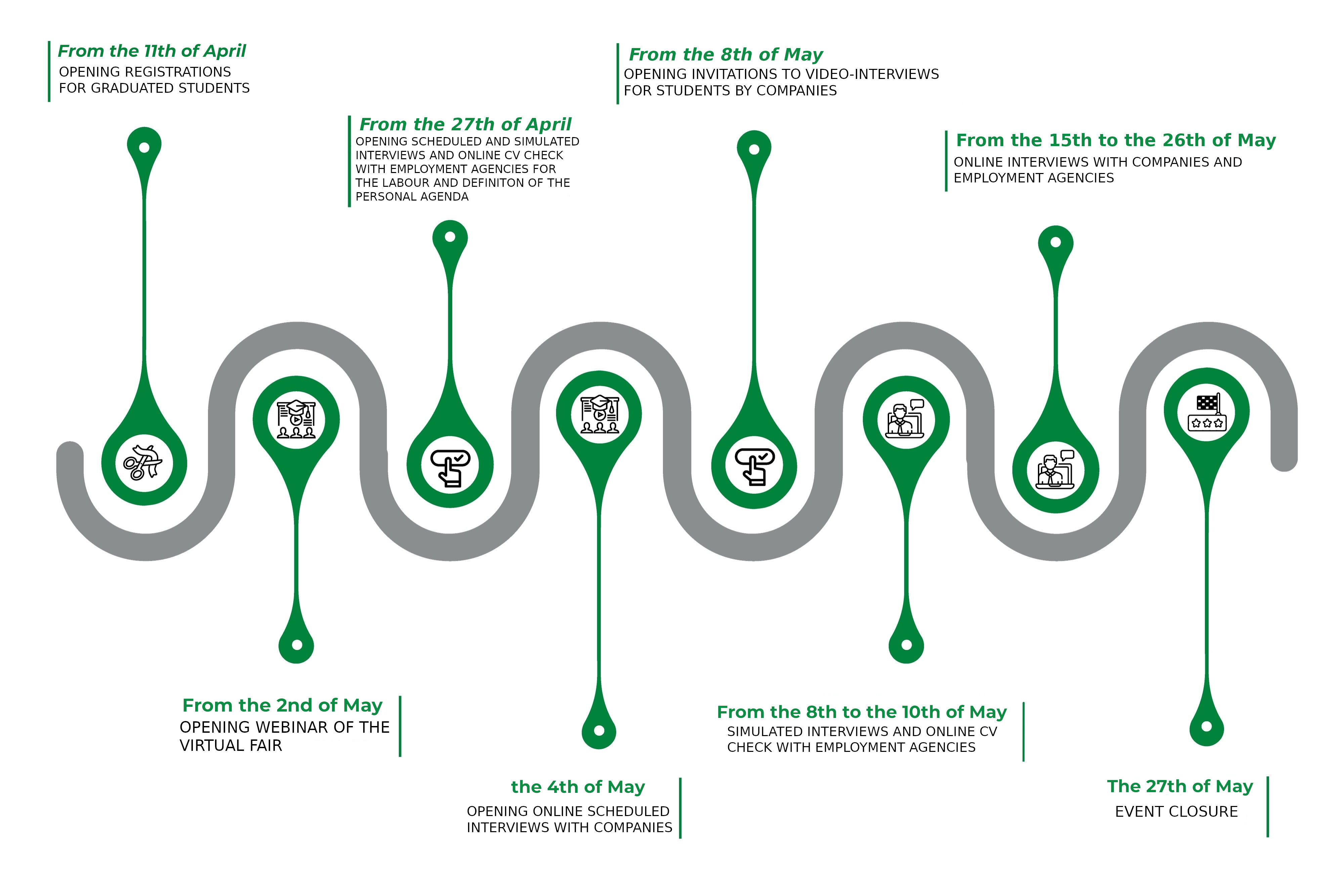 The Virtual Career Fair is designed to encourage the matching between students and graduates with companies for a successful job search.
During the months of April and May, within the platform, it will be possible to attend the preparatory events led by career advisors and experts in career coaching and HR.
Students and graduates registered on the platform will have an online agenda where they can indicate their availability to carry out any job interviews with companies. Moreover they will be able to better exploit the potential of their CV before submitting it for the job interviews with companies thanks to CV check online sessions lead by Job Placement Agencies. Most important, they will carry out online job interviews with companies.
From 11 April, students and graduates can register to the platform www.careerfairunipv.it/en/registrazione-studente.php.
From 27 April will be able to send max 3 application to receive a CV check from Job Placement Agencies.
On May 2, the Virtual Career Fair opens with a conference which can also be followed in streaming.
From 4 May will be able to send their application to companies on the platform for online job interviews . Companies will be able to evaluate the applications received from students / graduates and, in case of interest, set up an online interview based on the availability matching between its online agenda and the candidate's one.
From 8 May, companies will also be able to view the CVs of all students / graduates registered on the platform (if checked the visibility) and send them an interview request.
Online job placement interviews will take place online from 15 to 22 May.
For further information: placement@unipv.it